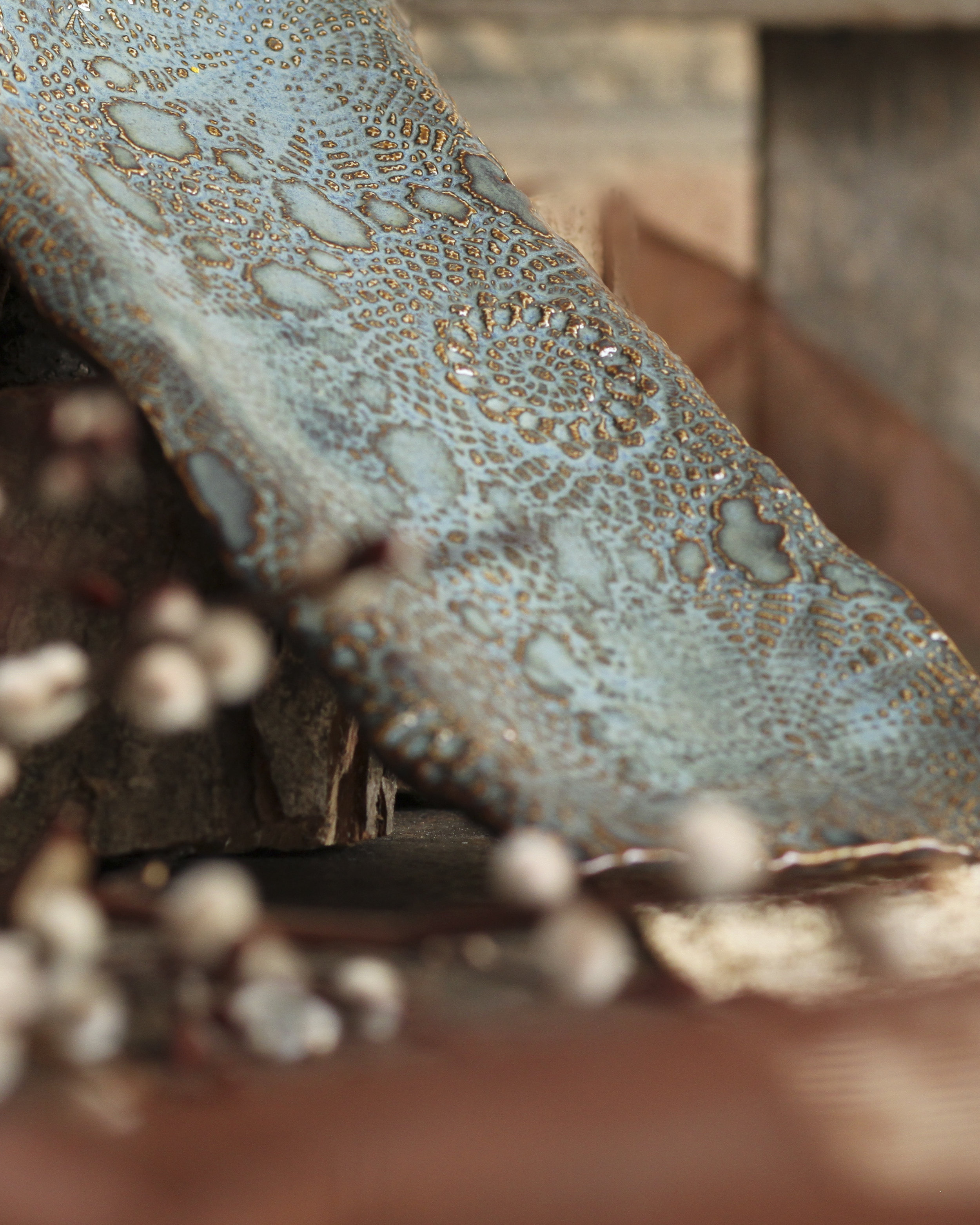 Shawn creates rustic, one of a kind hand built, textured and glazed pottery pieces for everyday use. From sushi, tapas and cheese platers to bowls, mugs, vases and paint brush rests, her work not only appeases the eyes but also serves a purpose in many homes and studios. Shawn's watercolor background also shows through in many of her glazing techniques.
Every piece is hand built, molded, textured and glazed individually providing you a unique, one of a kind treasure that can be passed down for generations to come. Shapes are irregular and organic since each piece is handbuilt and hand molded which creates Shawn's wabi sabi style, natural style.
Clay Pottery dates back 5000 years and Shawn's hope is that her pieces will last that long and be passed down to many generations.
Microwave and dishwasher safe. The glaze is lead-free and food safe.
Eating from handmade ceramic pottery tableware is like a Mini Meditation. It is Relaxing looking at the textures and colors on each piece, your dining experience is more enjoyable and food taste so much better. Eating from handmade pottery is like getting back to the earth, all natural!