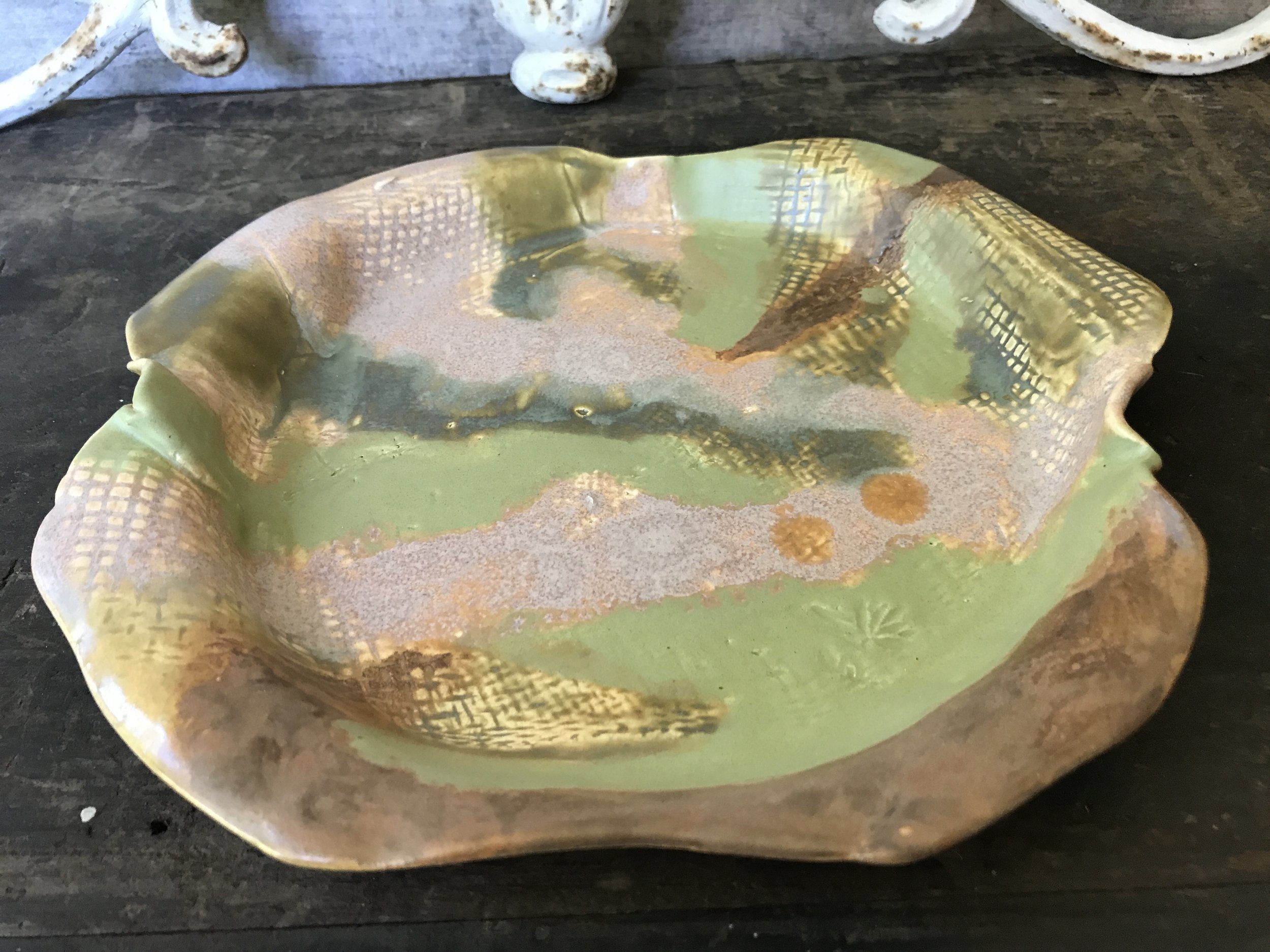 Dinner / Serving Plate
Hand built textured organic shape plate glazed in fun abstract one of a kind design.
Glazed in a combination of natural earth tone glazes with a bit of a watercolor look makes this a very unique one of a kind plate / platter.
Great as a sushi plate, tapas plate, serving plate.
7 " round
All of my pottery is handmade and hand glazed, which makes every piece unique!
Shapes are irregular and organic since each piece is handbuilt and hand molded.
Rustic Wabi-Sabi Natural is what I am after.
Clay Pottery dates back 5000 years and I hope my pieces will last that long and be passed down to many generations.
Microwave and dishwasher safe. The glaze is lead-free and food safe.
As I say, eating from Handmade ceramic pottery tableware is like a Mini-Meditation. It is Relaxing looking at the textures and colors on each piece, your dining pleasure is more enjoyable and food taste so much better.
Eating from handmade pottery is like going back to the earth, all natural!